Stop SPAM with DuckDuckGo's Temp mail Addresses
11/11/2023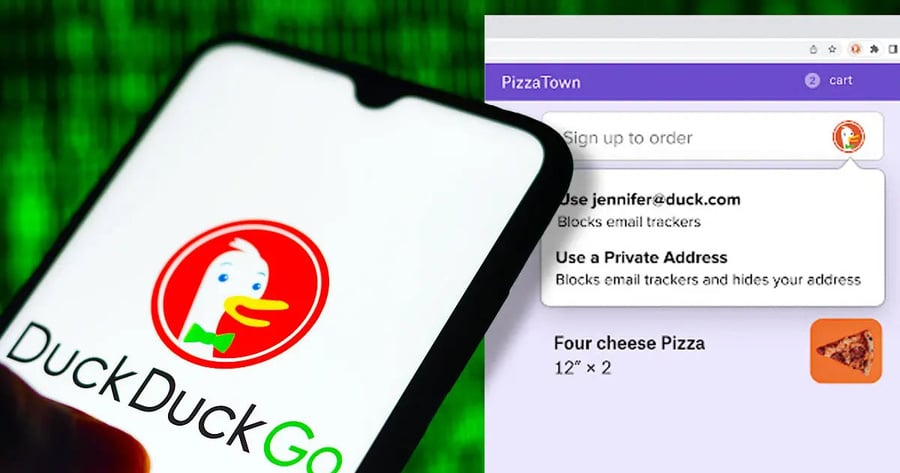 Managing your privacy online can be a challenge in the digital age, especially regarding your email. This is where DuckDuckGo Email Protection comes in. Originally exclusive to invitees, this free email forwarding service is now open to everyone. It lets you quickly create a private email address without changing your email provider or app.
But before diving into this, let's briefly detour to tmailor.com. A perfect complement to DuckDuckGo's services, tmailor.com offers email solutions for those seeking temporary or more permanent email options. Whether for a temporary email, burner email, or even a fake email address, tmailor.com has covered you.
The DuckDuckGo Email Protection Features DuckDuckGo's new feature makes it easier for users to protect their emails. It provides a free ' @duck.com ' email address for use. In addition, it offers unlimited one-time use email addresses for sending and receiving messages.
Personal Email
When you sign up for DuckDuckGo's Email Protection, you can receive two types of Duck addresses. The first is your address. Emails received here will be stripped of trackers and forwarded to your email address. This address is ideal for sharing with friends, family, or acquaintances.
One-Time Use Email
The other type of email is the one-time use email. Unlike Apple's Hide My Email, DuckDuckGo's Email Protection is available on multiple browsers and operating systems, not just Apple devices.
A random string added by ' @duck.com ' is generated when you create a one-time email. Here's an example: tmailor@duck.com
One-time email addresses are perfect for signing up for free trials or mailing lists. If your email address gets compromised and sold, you can easily deactivate it.
Signing Up
Upgrade to the latest version and open Settings to enable Email Protection in the DuckDuckGo mobile app on iOS or Android. Select Email Protection from the list of options.
On desktop, navigate to duckduckgo.com/email using the DuckDuckGo browser extension (available on Firefox, Chrome, Edge, and Brave) or DuckDuckGo for Mac.
Conclusion
Everyone needs a service like DuckDuckGo Email Protection to shield themselves from the onslaught of advertisements and the potential risks of having their email addresses sold.
Get your free DuckDuckGo email address today and experience enhanced email privacy!