Create a Facebook account with a temporary email
11/10/2023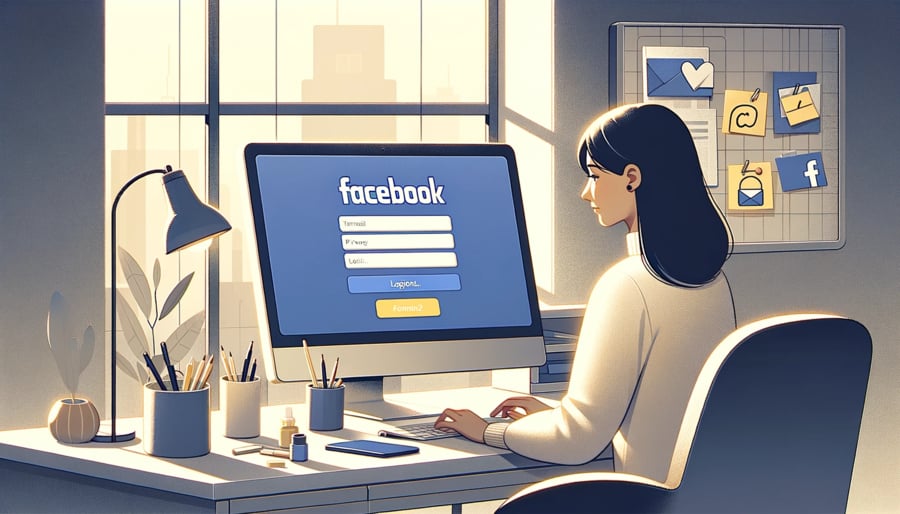 Looking to create a Facebook account but worried about getting unwanted spam and irrelevant emails? We recommend using a temp mail address, which is an easy fix.
We receive hundreds of incoming emails when subscribing to social media or various online services. Particularly with Facebook, you might receive daily emails, even if you're not actively using your account.
The solution? Temporary email or disposable emails. These are unique email addresses created for a specific purpose or a limited number of uses.
Suppose the address gets overwhelmed with spam or misused. In that case, you can quickly eliminate it without affecting your primary email connections.
The main goal is to keep your temporary email active long enough to complete necessary communications or verifications. After that, there's no need to use it again. This method is convenient for online registrations, discussion forums, chat rooms, shopping, and file sharing.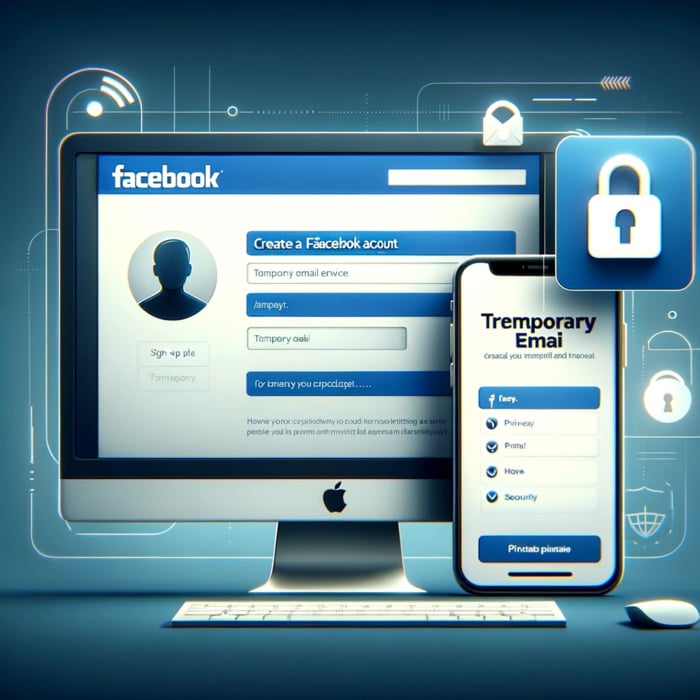 How to Use a Temporary Email for Facebook?
First, find a service that lets you create a disposable email. There are many options online, but they vary in functionality.
We recommend using Tmailor (www.tmailor.com), a reliable and efficient service for creating temporary emails, particularly useful for social media platforms like Facebook.
Going to www.tmailor.com, We will immediately give you a random temporary email address without registration.
Head to www.facebook.com and create your account using this temporary email.
Return to Tmailor, check your dashboard for any verification emails from Facebook, and complete the verification process.
Once verified, you can use your new Facebook account without worrying about unnecessary emails!
Why Choose Tmailor.com?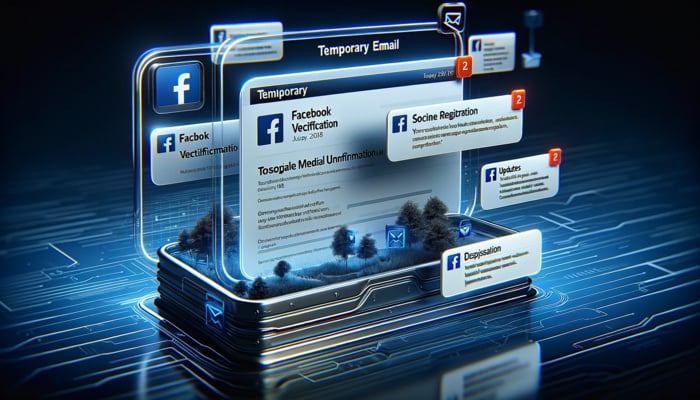 Tmailor is a versatile platform that offers secure, anonymous, and free one-temp mail accounts. It's designed to help with social media sign-ups and assist developers and individuals in avoiding the hassle of using their personal emails for website subscriptions. With its user-friendly interface and API, Tmailor is a go-to solution for managing temporary email needs effectively.
By following these steps, you can enjoy a clutter-free email experience while making the most of social media platforms like Facebook.